Meet New Behavior Analytics Tool
VisitorLAB your website visitor's behavior, movement, and actions measuring and tracking during a session web analysis tool.
Get your free trial now!
No credit card required,
No credit card required
Unlimited Domains
Unlimited Heatmaps
Unlimited Error Detection
Unlimited Feedbacks
15.000 Session Recording (monthly)
60 days data storage
Session Replay
You can witness your customers' journeys by watching all the actions of your website visitors through videos throughout the session.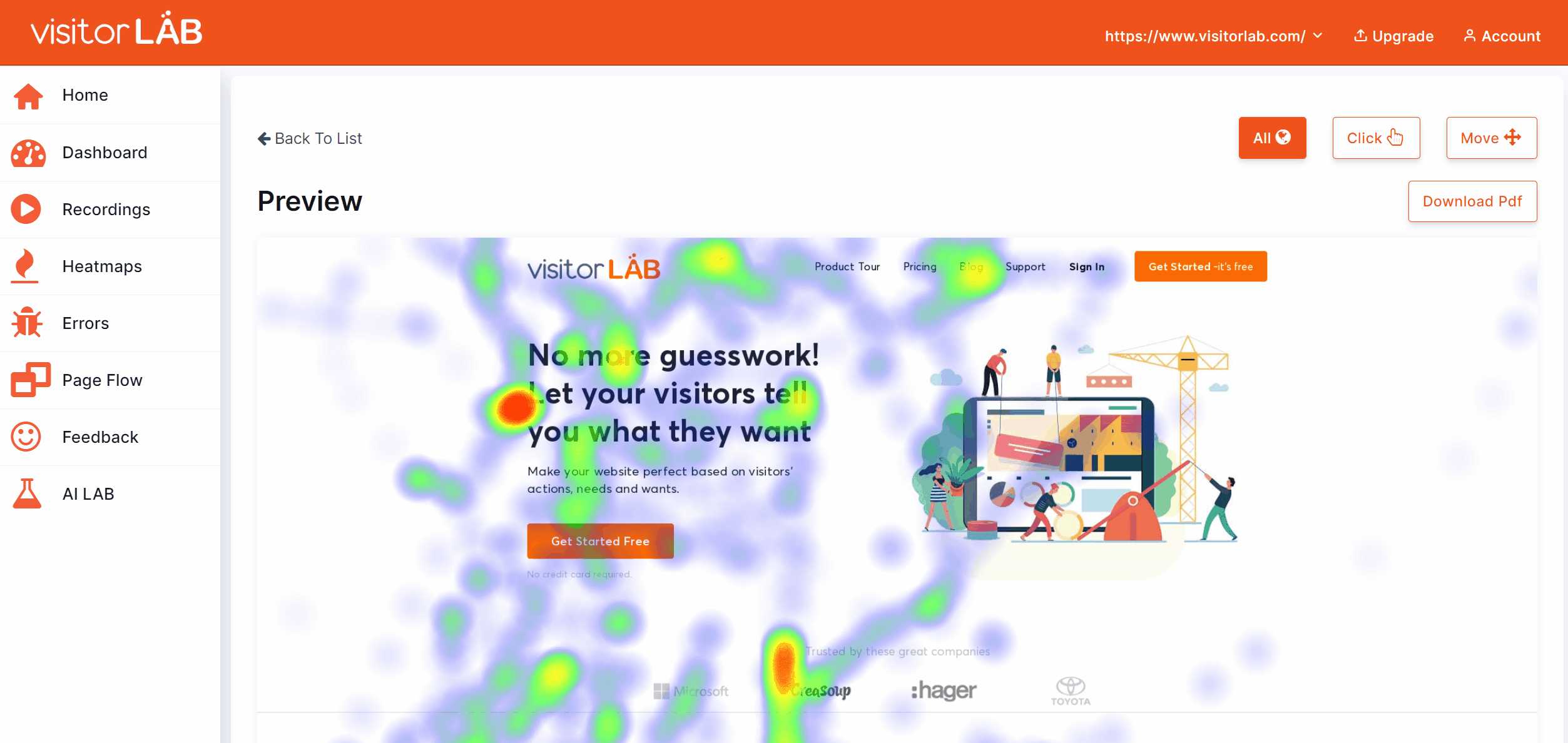 Heatmaps
By following the mouse movements and clicks of your visitors with heat maps, you can identify the most interesting areas of your website and ensure your site optimization. You can analyze the results of your A / B tests more clearly with heat maps.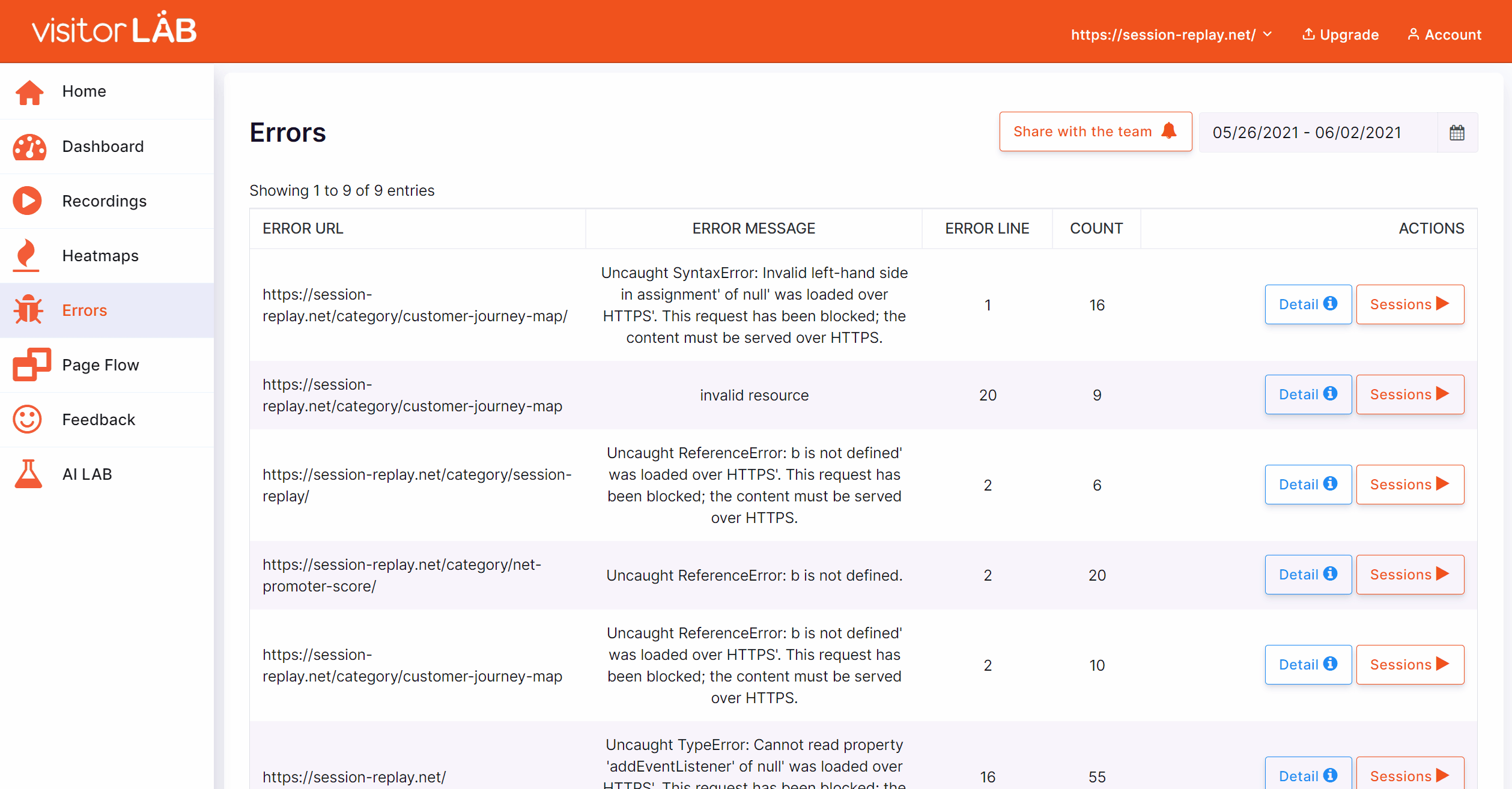 Error Detection
By detecting browser-based user errors and communicating them to the relevant team, you can quickly resolve errors on your website.
Feedback Tool
Provide the convenience of leaving feedback to your visitors on your website. See what they like and dislike, identify issues and find growth opportunities.
Page Flow
It provides insights about the most visited pages, on which pages the user left the site, and visitors' journey on our website.
Our Users Tell Us
" Error tracking and session replay are my favorites. , Basically you can find the bugs that broke your users' experience and you can watch how your users' deal with them. When you have all the answers, fixing the problem it's not a hard thing.
Founder, Gökhan Yüceler
" We use VisitorLAB's, session replay features especially for understand our user action on the order page. We detected what confuses our visitors and for which part of our site needs action for a better experience and increase our sales."
Founder, Mert Gutav
" Heatmaps provide us to see the things we did right and to find the insights for the dilemma situations., We use heat maps for our A/B test and gain amazing results.
Founder, Emrah Çetiner
Who Can Use VisitorLAB?
Product Manager
Don't you want to see how your target audience using your product? Let them your visitors give you hints from their action about the next step of your product.
UX Designer
Discover the most clickable part or unheeded part of your website and make sure you provide the best and easy way to your visitor by taking the action you willing to.
Digital Marketer
Be sure your visitors get the best experience when they meet your brand through your website. Find how you can achieve to make it down your bounce rate.
,
To see your website through visitors' eyes and make true optimization on your web site contact with us.